Termite and Pest Control Solutions
Prevent termites from harming your home
Termites have the ability to create devastating results to the structure of your home, business, or plants. Don't give them the opportunity to infest and invade your home. The financial impact is great and has high emotional repercussions. Call Palm Springs Pest Control and our Termite inspectors will come to your home and immediately begin the process to eradicate and eliminate all termites from your property.
Our Palm Springs & Pest Exterminators Are Passionate About What We Do!
When selecting a pest controller in Coachella Valley, you must choose someone that not only carries the credentials to back up their skills but should also be passionate about helping customers get a pest-free property. We can say for certain that we know bugs, insects, and other unwanted pests. We also know that our customer's goal is to eliminate these pests from their property.
Having the background, we do in the industry allows us to identify infestations often earlier than the homeowner, which gives our technicians the advantage of crafting a treatment plan specific for the homeowner and addresses their primary concern, having pests in their home. We have over 20 years of experience in the pest control industry. Our technicians know where pests hang out and all the red flags associated with infestations, including termites.
Do you have questions about pest control? Something that sets us apart from the big chain pest controllers is we are here to answer those questions. We want our customers to be informed; we want you to know why we have recommended a specific treatment or routine service at specified intervals. Our technicians are always friendly and approachable. Go ahead, ask us questions, we don't mind one bit.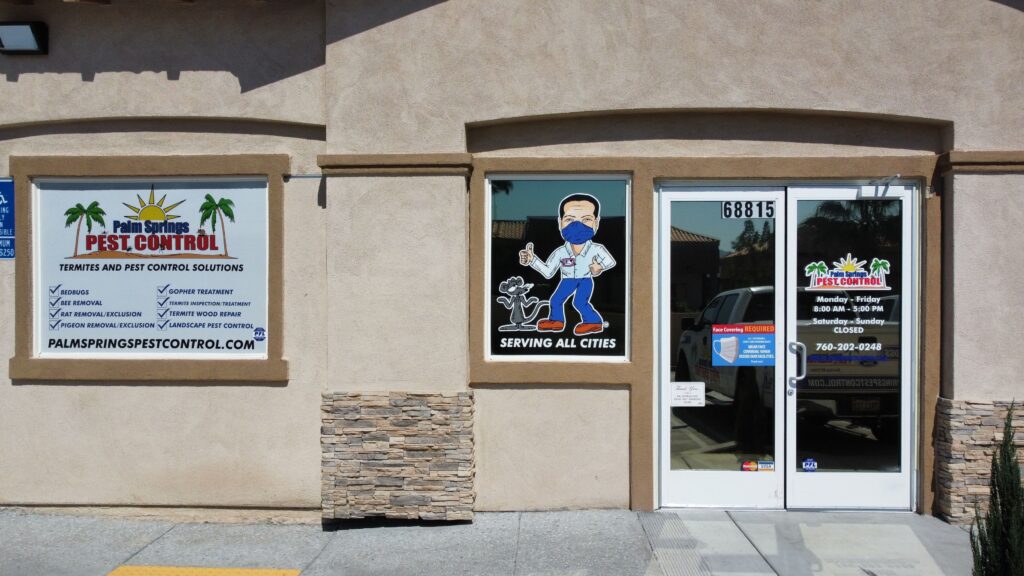 RESIDENTIAL AND COMMERCIAL PEST CONTROL
More than just your average pest control company, Palm Springs Pest Control has the versatility you're looking for to handle all the pest, rodents, and bird problems you may be currently facing. Call us today!
Contact Palm Springs Pest Control - With over 25 years of pest control experience in the entire Coachella Valley region (including Palm Springs, Palm Desert, and all surrounding areas), you can put your faith and trust in the skilled licensed technicians available to you from Palm Springs Pest Control.
We proudly serve the entire Coachella Valley including Palm Springs, Palm Desert, Cathedral City, Rancho Mirage, Indian Wells, Bermuda Dunes, La Quinta, Indio, Coachella, Mecca, Thousand Palms, Desert Hot Springs, Cabazon, Morongo Valley, Beaumont, Banning and all surrounding areas.
Committed to defending your home or business from any pest problems
With such a wide range of pest control services you can choose from, Palm Springs Pest Control has the answers you need when you need them. Additionally, we'll gladly offer you a monthly pest control service program that will take care of your structure throughout the entire year.
Why should you choose Palm Springs Pest Control?
Over 25 years of pest control experience


Family owned and operated

Comprehensive knowledge of local pest control issues
Affordable rates for local residents

Prompt service that you deserve
Controlling All Your Pest Problems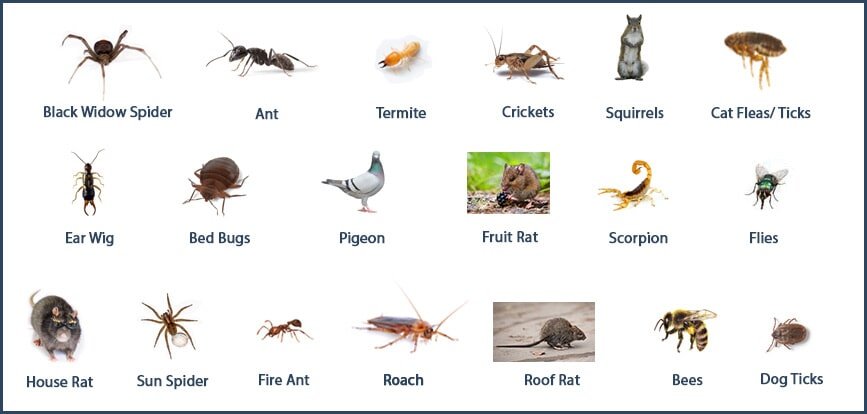 Need Help with Pest Control? We Are Experts!